The Greater Toronto Area (GTA) housing market witnessed robust sales growth in May 2023, driven by strong demand for ownership housing. However, this surge in demand was not met with an adequate supply of homes for sale, resulting in increased competition among buyers. As a consequence, the average selling price reached a staggering $1.2 million. In this blog post, we will delve into the latest statistics and trends shaping the GTA housing market and discuss the implications of the supply-demand imbalance.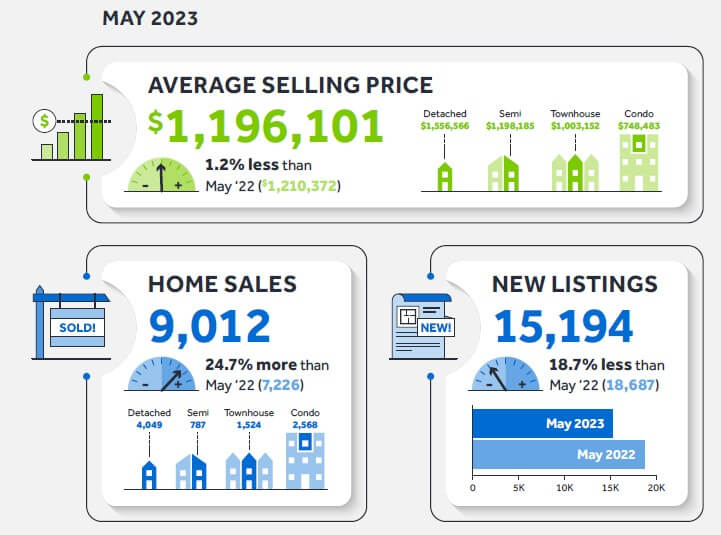 Rising Sales, Decreasing Listings
The Toronto Regional Real Estate Board (TRREB) reported a remarkable 24.7 percent increase in home sales in May 2023 compared to the same month in the previous year. However, new listings declined by 18.7 percent during the same period. This discrepancy highlights a growing gap between buyer demand and the availability of homes for sale.
Increasing Competition, Soaring Prices
With limited housing supply, buyers faced intense competition in the GTA market. This led to a surge in average selling prices, which almost reached $1.2 million. Factors such as higher borrowing costs and evolving housing needs have contributed to the increased demand for ownership housing. Additionally, strong rent growth and high levels of immigration have further fueled the demand, driving up home sales.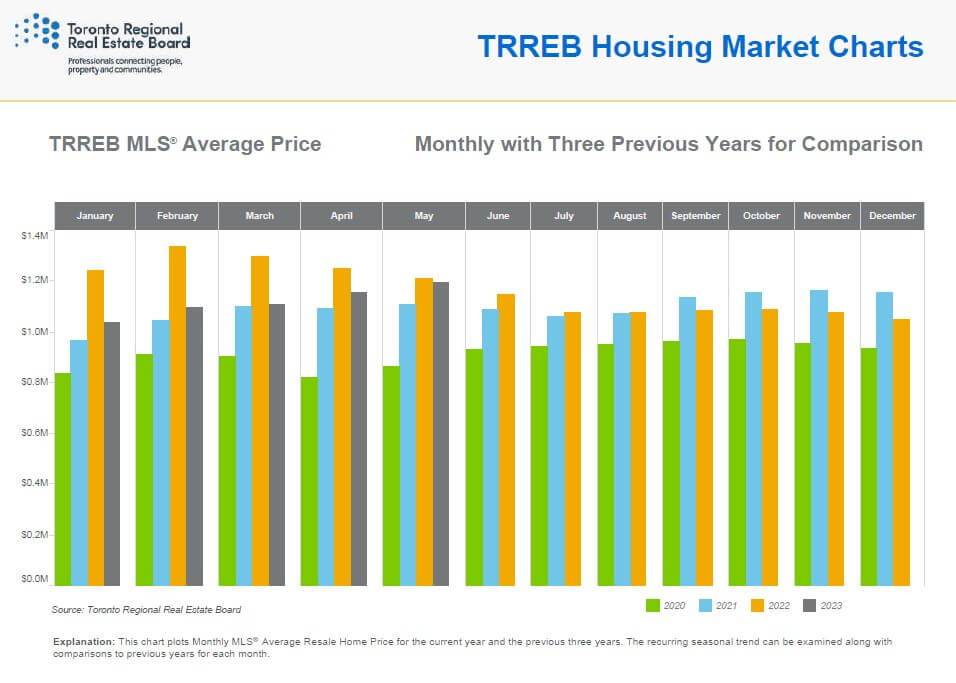 The Impact of Insufficient Housing Supply
The lack of housing supply is a long-standing concern in the GTA, not only in Toronto but also throughout the Greater Golden Horseshoe region. A recent Ipsos poll revealed that City of Toronto residents gave the local Council a failing grade on housing affordability, attributing the major issue to the shortage of housing supply. This shortage poses a risk to the economic development of the region, as people and businesses may consider relocating to areas with better housing options.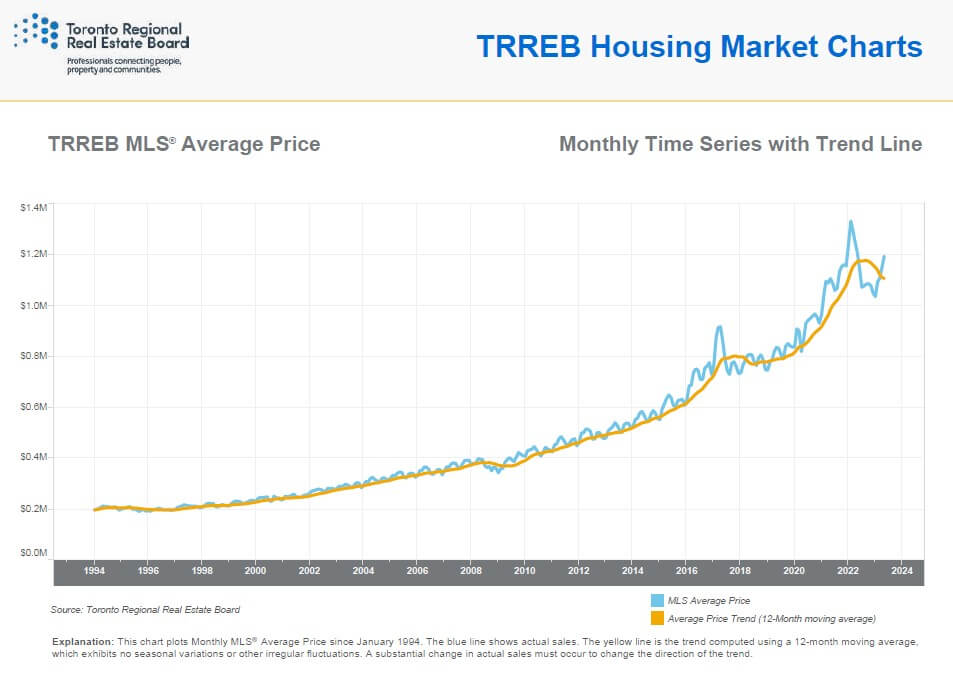 Price Trends and Market Outlook
Although the MLS® Home Price Index (HPI) composite benchmark reported a 6.9 percent year-over-year decline in May 2023, it showed a 3.2 percent increase on a seasonally adjusted monthly basis compared to April 2023. The average selling price experienced a slight 1.2 percent decline relative to May 2022, but on a seasonally adjusted monthly basis, it rose by 3.5 percent compared to April 2023. These statistics indicate some fluctuations in price trends but overall stability and resilience in the face of the supply shortage.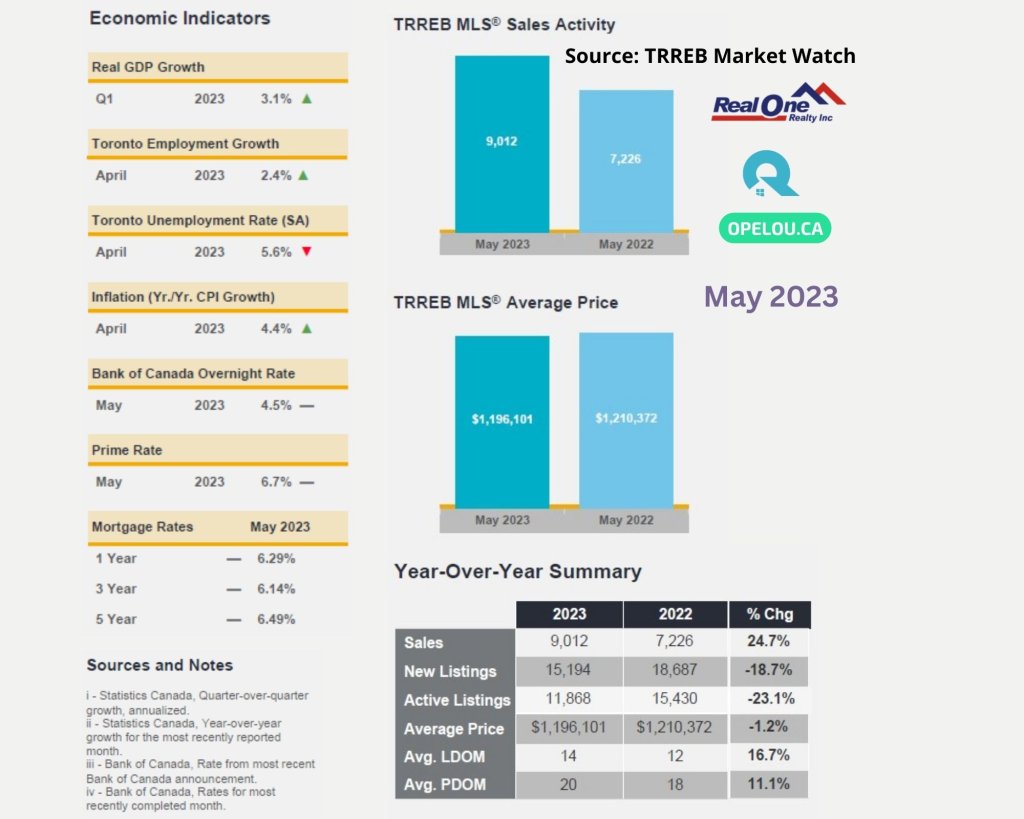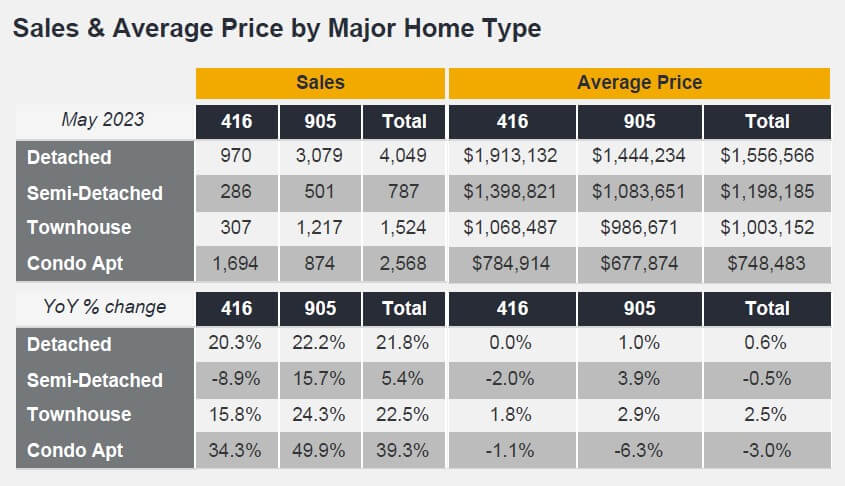 Summary
The GTA housing market experienced substantial sales growth in May 2023, fueled by high demand for ownership housing. However, the persistent shortage of available homes for sale poses challenges to housing affordability and economic development in the region. The intensified competition among buyers and rising prices highlight the need for prompt action to address the supply-demand imbalance. Government bodies and stakeholders must prioritize initiatives to boost the construction of new housing units and match the population growth. By proactively addressing the supply shortage, the GTA can establish a balanced and sustainable housing market, ensuring its residents can find affordable homes and supporting continued economic prosperity.
Have feedback or questions? Please drop an email to Opel Ou, Real Estate Broker: opel@opelou.com
#TRREB #Marketupdate #GTAhousingmarket #TorontoRealEstate #GTARealEstate #HousingMarketTrends #TorontoHousing #SupplyShortage #DemandVsSupply #Homebuyers #AffordableHousing #HousingMarket2023 #RealEstateNews #GTAPropertyMarket #HousingAffordability #HomeOwnership #OpelOu #RealestateBroker #Realtor
May 2023 – Market Statistics – Quick Overview
Residential Statistics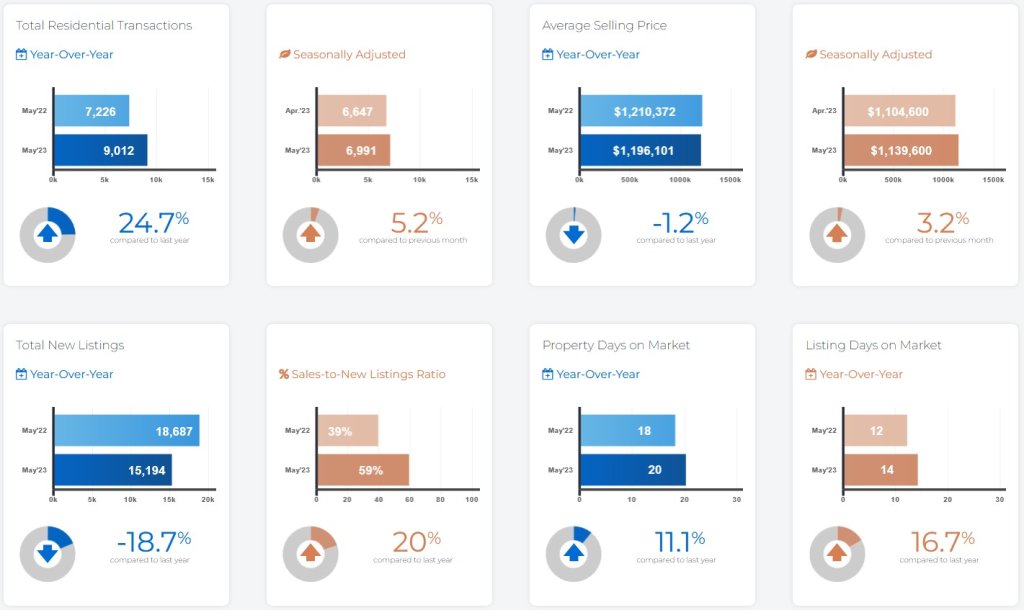 Commercial Statistics

Condominium Sales Statistics

Condominium Rental Statistics

* **In conjunction with TRREB's redistricting project, historical data may be subject to revision moving forward. This could temporarily impact per cent change comparisons to data from previous years**