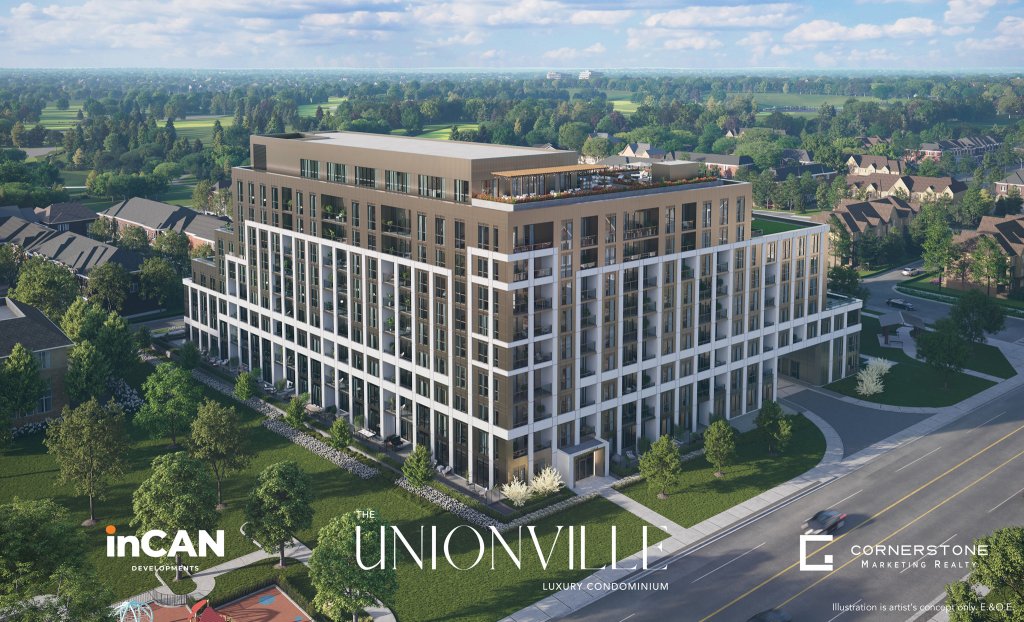 New Releases starting from $1,388/sqf includes a Parking and a Locker!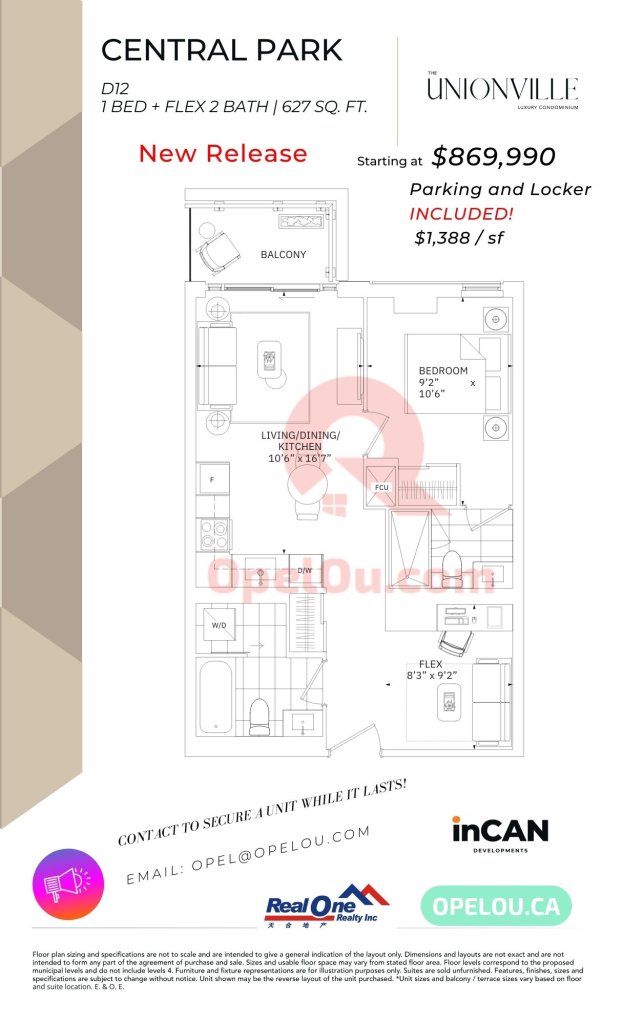 Location of The Unionville Luxury Condominium
If you're searching for the ideal place to call home in Markham, The Unionville Luxury Condominium is the answer. Located in one of the city's most coveted neighborhoods, at the intersection of 16th Avenue and Kennedy Road, this pre-construction development offers the perfect balance of urban convenience and tranquil living. Situated in a peaceful enclave, The Unionville is surrounded by over 100 acres of parks and nature reserves, providing a serene escape from the hustle and bustle of city life. Whether you're looking for a relaxing stroll or a place to play with your children, you'll find everything you need right outside your door at The Unionville Luxury Condominium.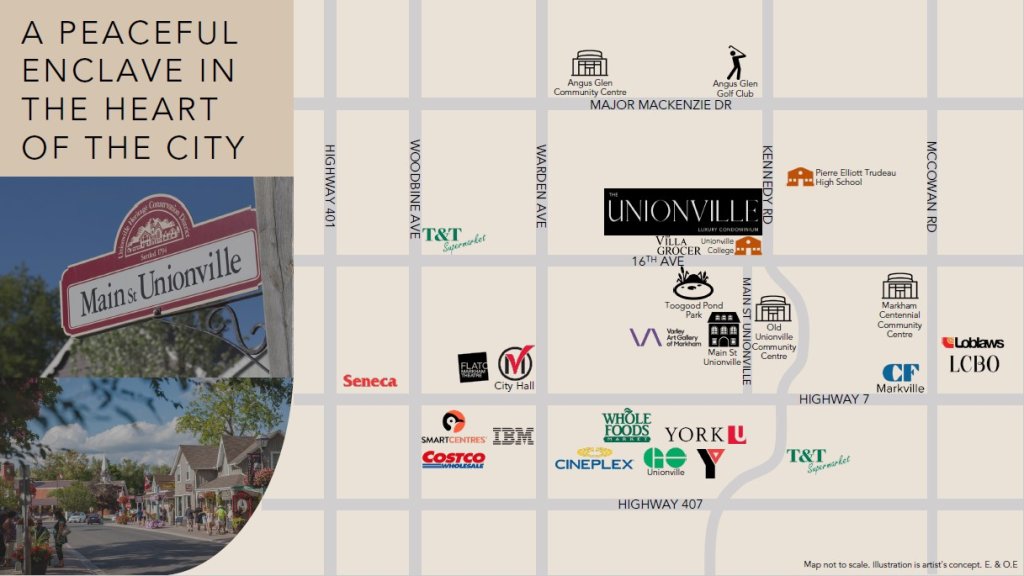 The City of Markham has become a hub of innovation and excellence in recent years. Renowned for its top-ranked education system, the city offers excellent STEAM (Science, Technology, Engineering, Arts and Mathematics) education, making it a perfect destination for students and professionals alike. In addition, Markham boasts the second-largest technology cluster in Canada, with over 500 technology companies, providing opportunities for growth and innovation in various industries. Amidst all of this technological progress, Markham has also maintained a focus on preserving its natural beauty. With 100 acres of parks and nature reserves, the city provides residents with plenty of opportunities to enjoy the great outdoors and stay connected with nature.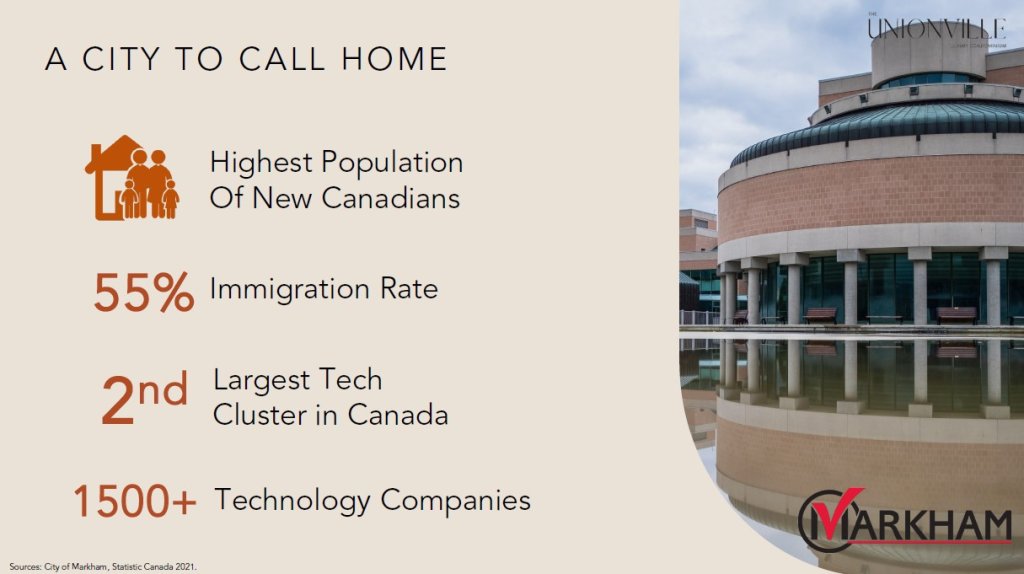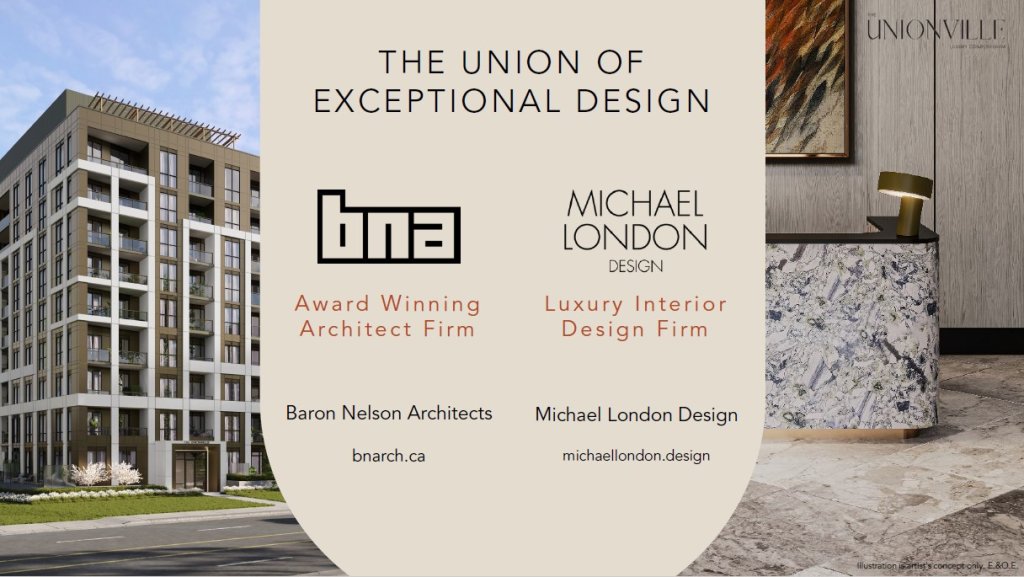 The Building
With 270 designer suites, from 1 bedroom units, signature town homes, to sky lofts, you'll be sure to find the perfect space to suit your needs. Plus, when it comes to security, The Unionville has you covered with its underground parking equipped with SECURITY PLUS parking solution with Dual Pass Control System, Optical License Plate Recognition, Strategic Security Camera Placement, and 24/7 Monitor system. This means you can rest easy knowing that you and your vehicle are safe and secure.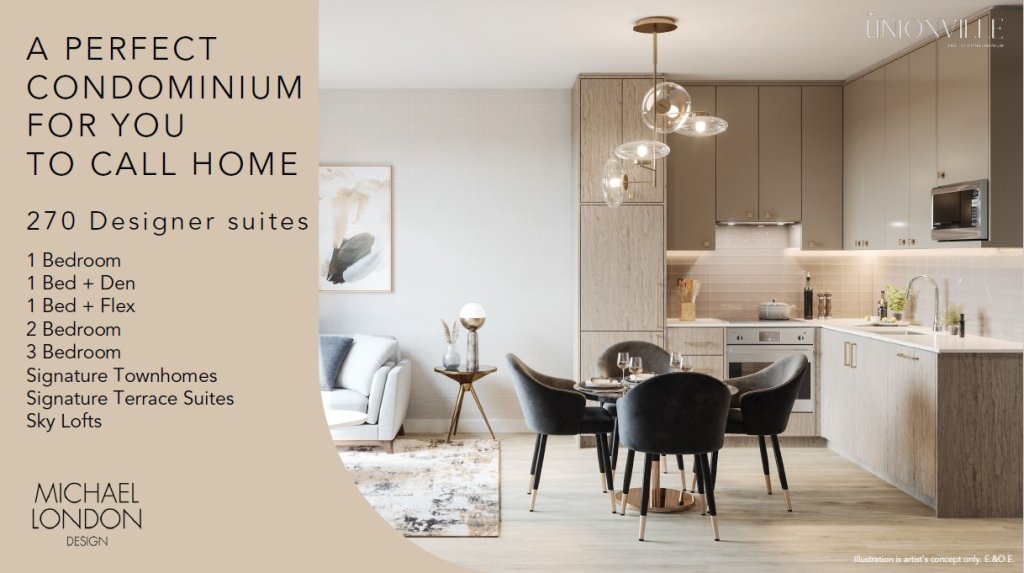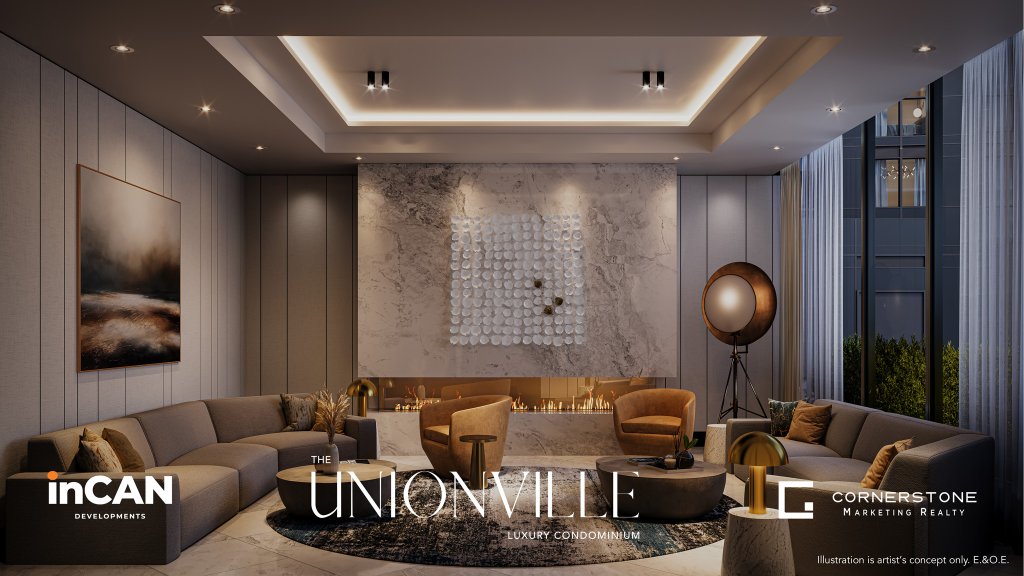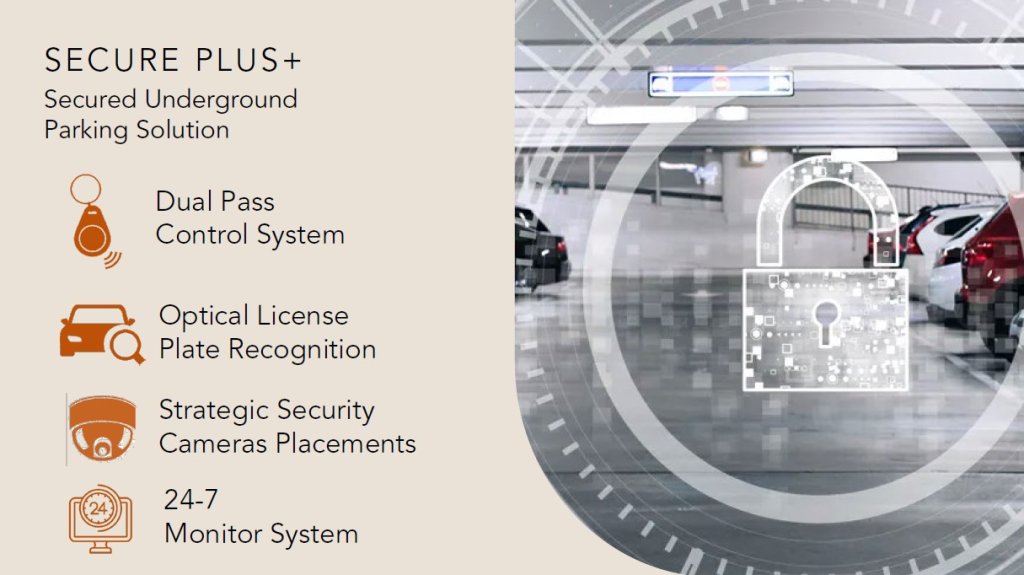 Deposit Structure & Purchaser Incentives
With an attractive extended 20% deposit structure and a range of purchaser incentives, including Free Assignment, Right To Lease During Interim Occupancy, and Capped Development Charges, The Unionville Luxury Condominium is not only a wonderful place to call home but also a great investment opportunity.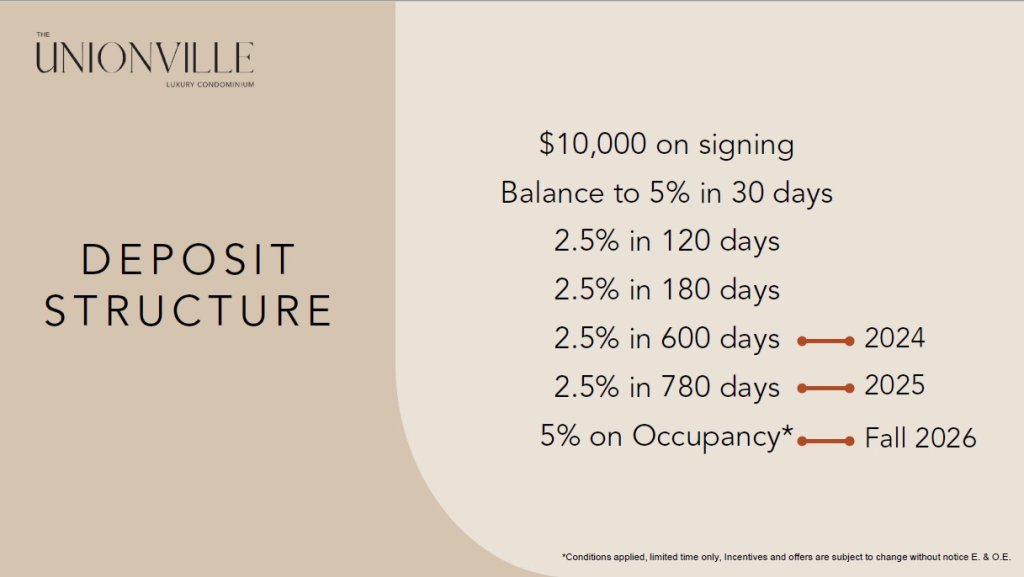 So why wait? Come and experience the ultimate in luxury living at The Unionville Luxury Condominium. This is home. This is The Unionville.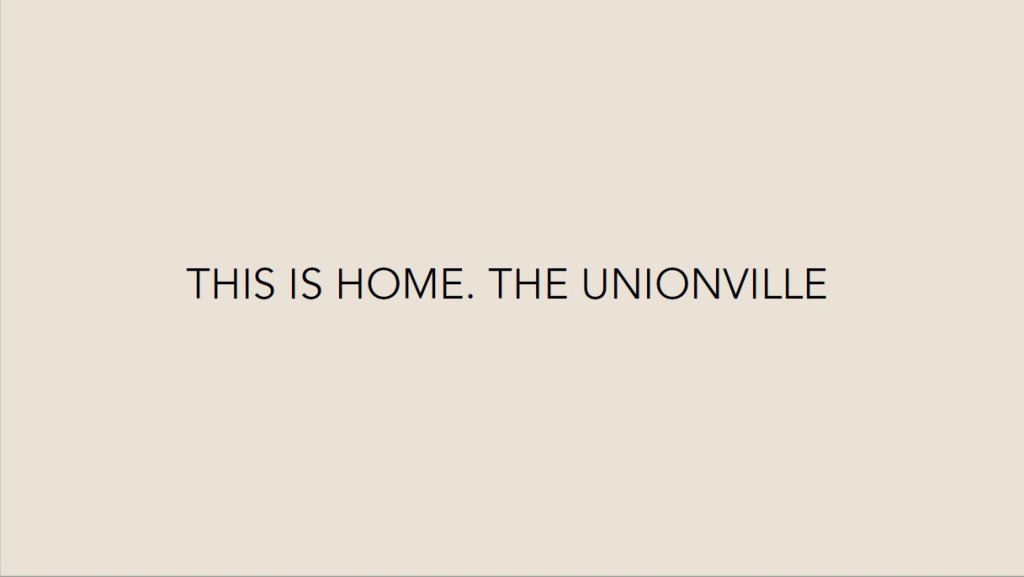 About the Builder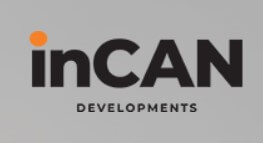 Transforming Toronto's Real Estate with extraordinary locations, striking designs, and a passion for perfection.
Website
https://incandevelopment.ca
Get in touch with us today and make your dream home a reality!