The Greater Toronto Area (GTA) housing market conditions tightened in March 2023, with sales accounting for an increased share of listings in comparison to March 2022, suggesting that competition between buyers is on the rise. Let's take a closer look at what this means for the GTA housing market.
Sales and New Listings
GTA REALTORS® reported 6,896 sales (the number of residential properties that were sold) through TRREB's MLS® System in March 2023, down 36.5% compared to March 2022. However, actual and seasonally adjusted sales were up on a month-over-month basis. New listings were also down on a year-over-year basis, but by a much greater annual rate, pointing to tighter market conditions compared to last year.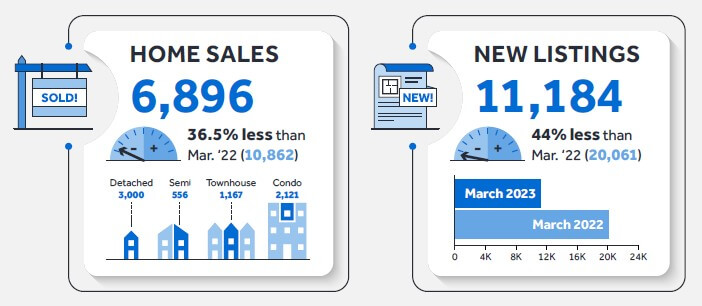 Lower Fixed Rate Borrowing Costs
TRREB Chief Market Analyst Jason Mercer noted that "lower inflation and greater uncertainty in financial markets has resulted in medium-term bond yields to trend lower." This has and will continue to result in lower fixed rate borrowing costs this year, which will help from an affordability perspective, especially as tighter market conditions exert upward pressure on selling prices in the second half of 2023.
Competition Between Buyers Heating Up
TRREB President Paul Baron stated that "competition between buyers was heating up in many GTA neighbourhoods" in the first quarter of 2023. Recent consumer polling also suggests that demand for ownership housing will continue to recover this year, with first-time buyers leading this recovery as high average rents move more closely in line with the cost of ownership.
Home Price Index and Average Selling Price
The MLS® Home Price Index composite benchmark was down by 16.2% on a year-over-year basis, but up month-over-month on both an actual and seasonally adjusted basis. Similarly, the average selling price was down by 14.6% year-over-year to $1,108,606 in March 2023 from $1,298,666 in March 2022. However, the average selling price was up month-over-month on an actual and seasonally adjusted basis.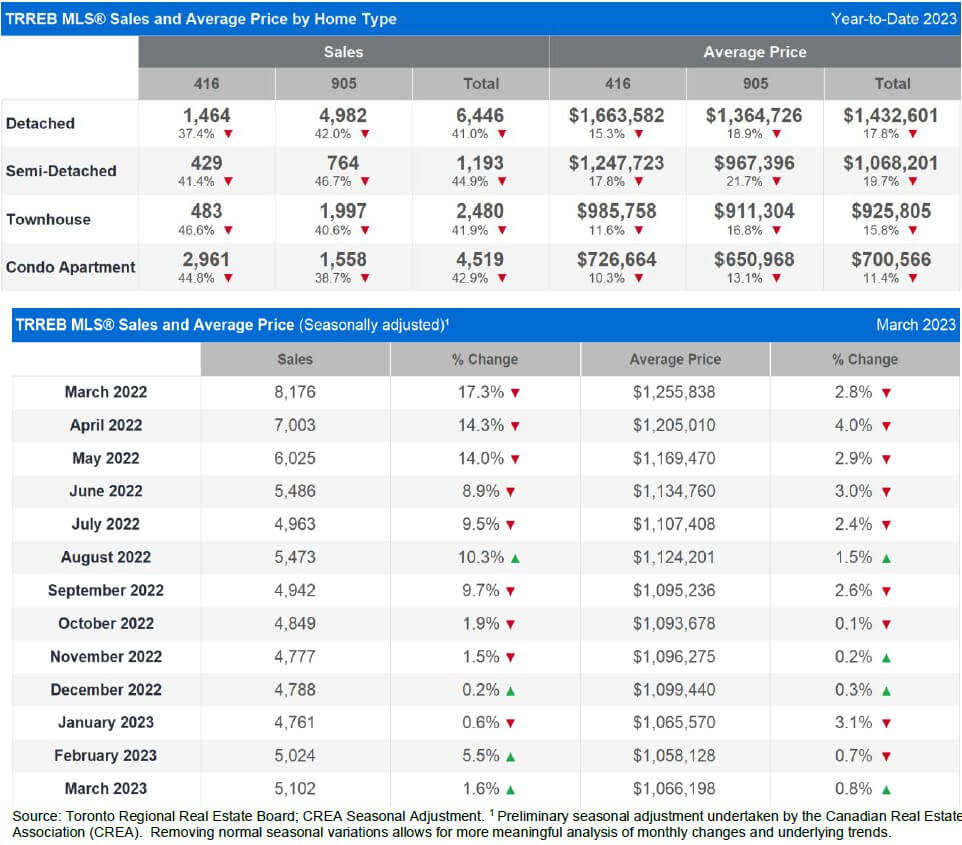 Rental Supply Shortage
TRREB CEO John DiMichele expressed concern over the shortage of rental supply in the GTA. He stated that "because the number of homes for sale is expected to remain low, it will also be important to have substantial rental supply available." Unfortunately, this is not something the GTA has at the present time. DiMichele emphasized the need for policies that focus on bringing more purpose-built rental units online over the next few years.
Conclusion
The GTA housing market is experiencing tighter market conditions, which are pushing up competition between buyers. While this is good news for sellers, it could be challenging for first-time buyers who are already struggling with affordability. Lower fixed rate borrowing costs and an increase in rental supply could help alleviate some of the pressures. However, it will require policies and actions from industry stakeholders and government officials to address these issues in a comprehensive and sustainable manner. Have feedback or questions? Please drop an email to Opel Ou, Real Estate Broker: opel@opelou.com
#TRREB #GTAhousingmarket #TorontoRealEstate #competition #housingdemand #firsttimebuyers #realestate #affordability #rentalsupply #propertyprices #opelou#realestatebroker #realtor
March 2023 – Market Statistics – Quick Overview
Residential Statistics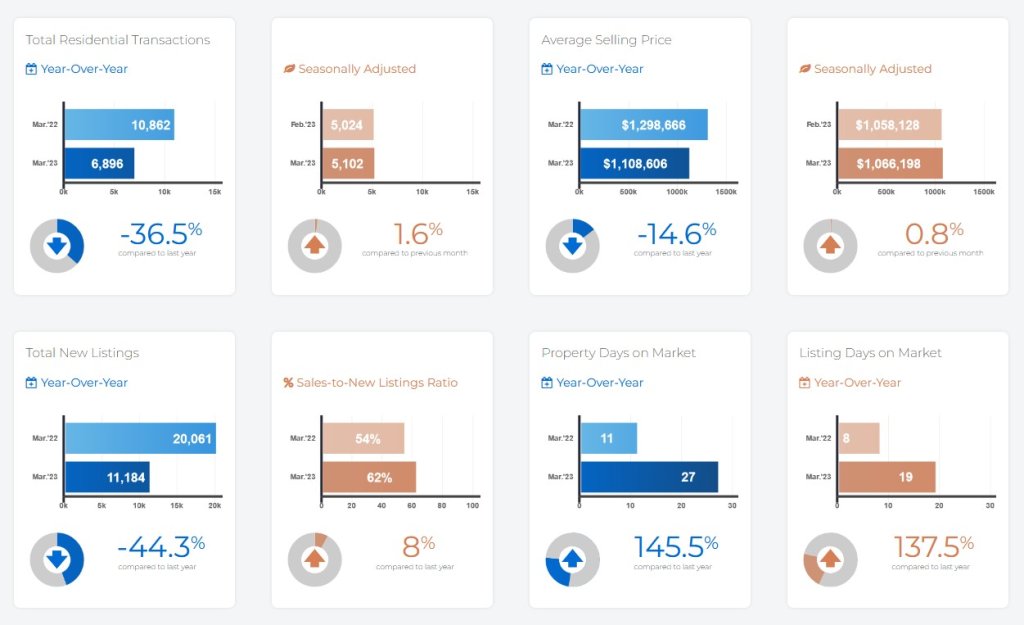 Commercial Statistics

Condominium Sales Statistics

Condominium Rental Statistics

* **In conjunction with TRREB's redistricting project, historical data may be subject to revision moving forward. This could temporarily impact per cent change comparisons to data from previous years**