The Greater Toronto Area (GTA) condominium rental market is under significant pressure due to high borrowing costs and strong population growth. Although there has been an increase in rental listings, the market remains highly competitive, with double-digit or high single-digit rent growth rates, according to the report release by Toronto Regional Real Estate Board(TRREB) on April 27, 2023.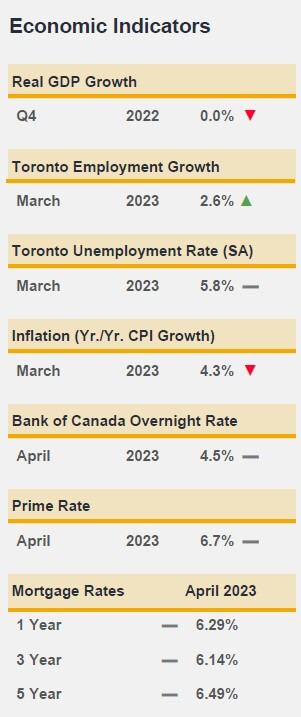 Market Overview
In Q1 2023, the Toronto Regional Real Estate Board (TRREB) reported 10,525 condominium apartment rentals, which is a 4% increase compared to Q1 2022. However, despite the increase in rental listings by 10.2% year-over-year, market conditions remained tight, leading to a 15.1% year-over-year increase in the average one-bedroom condominium apartment rent, amounting to $2,474. The average two-bedroom rent increased by 9.2% over the same period, reaching $3,162.
Supply Issues
According to TRREB President Paul Baron, the GTA condominium rental market is a crucial source of rental supply, but the current tight market conditions are causing an unsustainable pace of rent growth. Baron recommends the development of more purpose-built rental properties and that it should be an explicit part of housing policy at all levels of government.
Demand Issues
The Bank of Canada's interest rate hikes in 2022 led some potential home buyers to turn to the rental market. This resulted in increased demand, along with constrained supply of rental listings and significantly lower vacancy rates, causing rent increases above the rate of inflation over the past year. However, recent polling by Ipsos for TRREB suggests that many renters are now looking back toward the ownership market as monthly rents have increased. This indicates that supply issues persist in both the rental and ownership markets.
Conclusion
To balance the tight market conditions and unsustainable rent growth, Toronto needs to focus on developing more purpose-built rental properties. Housing policy at all levels of government should explicitly include this development. With strong population growth expected to continue, it is crucial to address supply issues in both the rental and ownership markets to ensure the long-term sustainability of the GTA housing market. Visit TRREB for more reports related to GTA Real Estate.

Have feedback or questions? Please drop an email to Opel Ou, Real Estate Broker: opel@opelou.com
#TRREB #GTArentalmarket #GTAhousingmarket #TorontoRealEstate #competition #supply #demand #housingdemand #realestate #affordability #rentalsupply #propertyprices #opelou#realestatebroker #realtor
April 2023 – Market Statistics – Quick Overview
Condominium Rental Statistics

Residential Statistics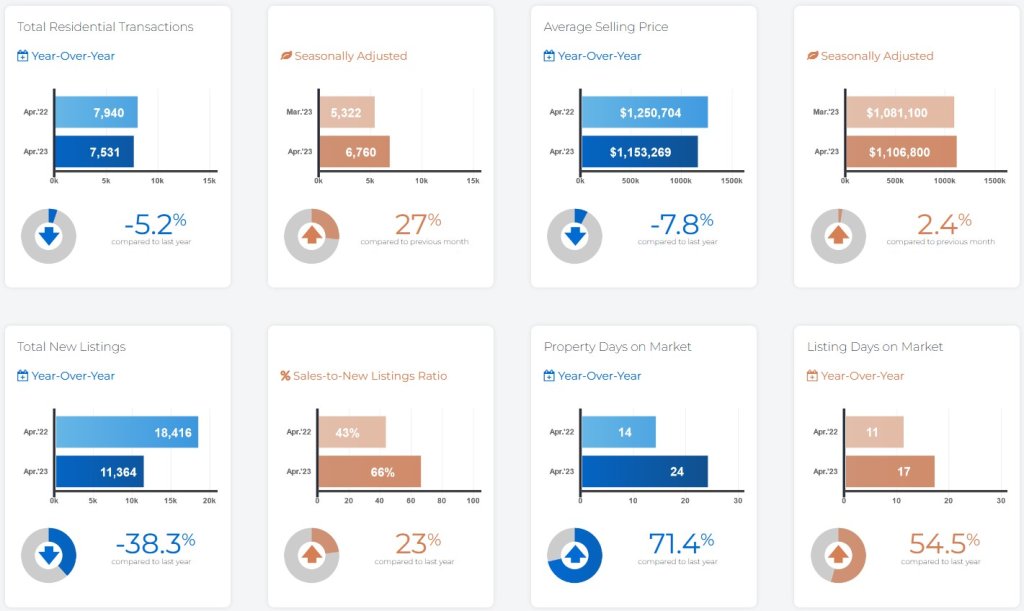 Commercial Statistics

Condominium Sales Statistics

* **In conjunction with TRREB's redistricting project, historical data may be subject to revision moving forward. This could temporarily impact per cent change comparisons to data from previous years**